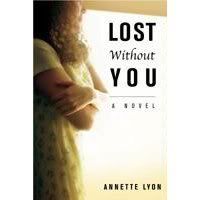 First Impressions
This is a little series that details my experiences reading books for an hour a day in the library. I read the book either until I became disinterested in it or until I finished it.
Lost Without You by Annette Lyon
This book I think passed the hour test four times. So I was really interested in it for a while. The book is the story about a college girl, who breaks up with her boyfriend Christopher. Only to find out that he has bi-polar and sometimes goes suicidal and crazy when he goes off his meds. She is relieved that she found this out and stays away from him after that. The second plot line revolves around a handsome cop that seems to always find her in interesting predicaments. They feel a compelling attraction for one another and date until she finds out that he was a widower. She then has a major crisis over whether or not she can marry him now. She wants to be the only love of the man she marries, but knows that he loved his first wife. She confused about what she should choose and when Christopher begins to harass her she isn't sure what to do.
So you can see I initially liked this book, but I mostly didn't finish it when she started getting all angsty over the whole widower thing. I mean it is a valid concern, but the whole thing seemed so fake to me. I'm not sure why, but I really couldn't relate to the characters situation anymore. It seemed that it took her way too long to get over this problem. She even stops seeing him over it. Plus, I was much more interested in the Christopher plot line. I got bored so I eventually picked up another book to try out and never felt compelled to pick this one up again. So I guess the characters really didn't interest or stick with me that much.
Annette Lyon blog Link:http://blog.annettelyon.com/