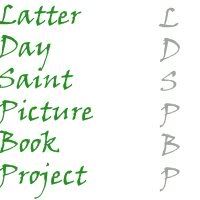 Pirates of the Sea by Brandon Dorman
The lively crew of Cap'n Bones sets off upon the sea to enjoy the pirate life, but soon discover they are low on cash. The pirates are in luck because Cap'n Bones is in procession of a treasure map but the sailing life full of peril. Finally they crew arrives at Great Skull Rock and begins the search for their treasure. This fun little story is full of charming characters, bold adventure, and the hunt for buried treasure. In short it is a typical pirate tale, but I like the unique way that the author shows individual characters of the crew and their unity on the ship. This happy pirate tale will leave you grinning more than once with its clever quips and enthusiastic crew members.
Santa's Stowaway by Brandon Dorman
One Christmas a curious elf asks Santa after all his work is done why exactly they work so hard all year making toys. In order to discover the answer for himself he hides on Santa's sleigh. As he follows Santa down the chimney and into the home of one family he discovers for himself why Christmas is so special. This is a cute little story with beautiful pictures and such a clever perspective for a children's book. I never thought about how the elves discovered why Christmas is important.