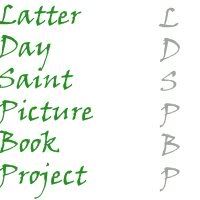 Brett Helquist moved to New York City shortly after graduating from BYU. His first job was an internship. He started showing his portfolio around and started taking jobs for newspapers and magazines. After years of working in area of the market Helquist made an effort to get into children's publishing. His first contract was to illustrate the Lemony Snicket series. The editor of that project invited him to send her a children's book manuscript if he ever had one. Helquist submitted the manuscript of Jolly Roger and has published several picture books following that.
Bedtime for Bear
by Brett Helquist
At the very beginning of winter bear is getting ready to sleep for the winter but his friends are making it difficult. They urge him to come out and play, but he needs to get to bed. They sure do make a racket out there though and bear goes out to ask them to be quiet but instead is pulled into one last day of winter fun.

A fun-filled story about playing in the snow.
A Christmas Carol (picture book edition)
by Brett Helquist
This is illustrated version of the old Charles Dickens classic. The illustrations remind the reader of a cold Victorian era winter with detailed historical clothing and surroundings. This book would make a nice addition to the library of Dickens fans or those wanting to share this classic story with their children.
Roger, the Jolly Pirate
Pirate by Brett Helquist
Roger is not very good a being a pirate. He is too jolly, too friendly, and not very scary at all. In fact they hide him away where there is any real pirating to be done. That is until Roger saves the day when the pirate crew is attacked. In his honor they fly a new flag called the Jolly Roger.

Roger the Jolly pirate creates an origin story for the iconic Jolly Roger pirate flag. With a lively illustrations and a lovable character pirate loving children are sure to enjoy this story about heroism and the pirate flag.
Grumpy Goat
comes out on January 12th and is currently available for pre-order on amazon.
Read the
publisher's weekly review