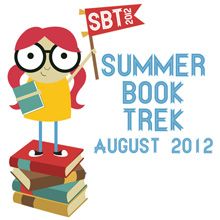 LDS Publisher is hosting another reading challege focused on LDS Authors! Here is you chance to catch up on all those LDS titles you have been wanting to read. I am way excited that this feature came back. There are tons of awesome prizes and there are tons of ways to earn points. The challenge runs through the month of August.
I am planning to read:
The Hidden Branch by G.G. Vandergriff
Freshman for President by Ally Condi
Everneath by Brodi Ashton
Before I say Goodbye by Rachel Ann Nunes
Castles on the Sand by E.M Tippetts
Paige by Annette Lyon
Wish me luck! Hope to see other bloggers join in the fun. Just click on the picture to sign up. It should have a link.