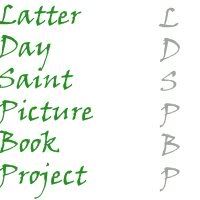 Teresa Bateman's love of stories came from her mother who incouraged all her children to read. When she was young she used to tell stories to her sister, who shared a room with her. That tradition only carried on to her nieces and nephews. Her love of stories led to to pursue a career as a librarian.
Donald O Dell, a lonely handyman, happens upon a trapped Leprechaun. He rescues the poor creature and is offered a pot of gold. Yet, gold is not what Donald O' Dell wants, and so he refused the Leprechaun's offer. The Leprechaun, offended by this tries all kinds of shenanigans to get Donald to accept his gold. Until finally, one day the Leprechaun manages to lead Donald to what he really wants.
I felt like this picture book was a bit text heavy, but the story was a satisfying and clever read.
Another Irish theme tale about a woman named Fiona, who outwits the Leprechaun King. Ireland used to be a place full of luck for everyone until the Leprechauns became jealous of how much luck the humans were using. So they collected it all up and as a result everyone suffered. The crops refused to grow, cow didn't give milk, and hens wouldn't lay eggs anymore. Fiona uses her wits to trick the Leprechauns into sharing their luck again.
I liked how this story arc felt like an old piece of folklore--magical creatures, a witty heroine, and a clever twist at the end.

A very satisfying read.
The first day of April brings the grandchildren to grandma and grandpas farm. Grandpa won't fall for his grandchildren's tricks. He goes about making his breakfast certain that their reports of animals escaping and causing mayhem are false. Will he be tricked into an April fool?
This is a charming story and so much fun for April Fool's Day! I loved the brief text, and funny illustrations and a twist that made me laugh at the end.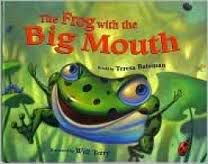 The Frog with the Big Mouth
This story is about a proud little frog who goes out to greet the other animals in the rain forest and tell them about his mighty feat of eating the biggest fly in the whole world. He should be more careful because he runs into a forest creature that is more interested in eating him then hearing him talk.
This little story quickly became my daughter's favorite. The illustrations successfully convey the lush rain forest setting, and the cheerful and enthusiastic frog that shines through in the text, which is full of alliterative phrases, and easy to read rhymes which makes this book fun to read out loud.
Fluffy the poodle is out for a pleasant cruise on his yhat and is captured by pirates. What is a dog to do but bluff his way out of the situation. Fluffy, despite his soft name and appearance must prove his mettle and his gruff or the pirates will force him to walk the plank.
I loved the delightful lyrical verse in this funny pictures book that showcases the cleverness and bravery of one very resourceful pup. Fluffy truly becomes the scourge of the sea of at least of the pirate captain.
In an unfortunate twist of fate mom is out of town just when the barnyard animals start to show signs of sickness. The cow lets out a huge "Ka-choo." So our main character decides to do just as his mom would do. He pulls the cow into the house and into nice warm bed. She seems to be doing well after getting some tissues and a nice pot of alfalfa tea. Then more "Ka-choos" spread around the farm. Pretty soon the chickens, pigs, turkeys, donkey, and sheep have all been infected too!
Soon the entire house is full of animals needing care and attention. Soon our caring protagonist begins to get the hint that the animals are taking advantage. His mom has taught him how to take care of that too.
I love the pictures that attend this hilarious picture book text. They are the right blend of lighthearted and funny.
The story is familiar twelve wee princesses up late up into the night. Each morning their shoes are in a terrible state. A suspicious father hires investigators too discover just what his daughters are doing staying up so late. With tricks a plenty the princesses keep the investigators off their tail until the shoemaker discovers just what they have been up to—basketball.
This clever retelling of the twelve dancing princesses has a unique and clever twist that will leave you cheering.
Full Bibliography:
The Ring of Truth: An Original Irish Tale, illustrated by Omar Rayyan, Holiday House, 1997.
Leprechaun Gold, illustrated by Rosanne Litzinger, Holiday House, 1998.
Harp o' Gold: An Original Tale, Holiday House, 2001.
A Plump and Perky Turkey, Winslow, 2001.
Farm Flu, Albert Whitman, 2001.
Red, White, Blue, and Uncle Who?: The Stories behind Some of America's Patriotic Symbols, Holiday House, 2001.
The Merbaby, Holiday House, 2001.
Hunting the Daddyosaurus, Albert Whitman, 2002.
The Princesses Have a Ball, Albert Whitman, 2002.
April Foolishness, Albert Whitman, 2004.
The Bully Blockers Club, Albert Whitman, 2004.
Hamster Camp: How Harry Got Fit, Albert Whitman, 2005.
Fluffy, Scourge of the Sea, Charlesbridge, 2005.
Keeper of Soles, Holiday House, 2005.
Will You Be My Valenswine?, Albert Whitman, 2005.
Traveling Tom and the Leprechaun, Holiday House , 2007
The Eye of the Unicorn, Holiday House, 2007
Gus the Pilgrim Turkey, Albert Whitman & Company, 2008
Damon, Pythias and the Test of Friendship, Albert Whitman & Company , 2009
Paul Bunion vs Hal Halson: The Giant Lumberjack Challenge, Albert Whitman & Company 2011
The Christmas Pups, Albert Whitman & Company, 2011