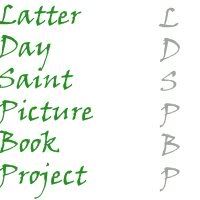 Sharlee Glenn
Website:http://sharleeglenn.com
Sharlee Glenn is a graduate of BYU where she ultimately earned an MA with a dual emphasis in Art History and English. She taught at BYU for a number of years and then decided to quit shortly after her fifth child was born. She then decided to pursue her interest in writing for children. In addition to writing picture books she has published stories in the cricket and ladybug magazine.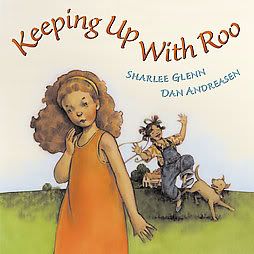 Gracie has always been friends with her aunt Roo since she was born. They always played and had great adventures together. Though Roo is as old as her Mom she still loves to play like a child. As Gracie grows older and becomes more busy with school and friends she doesn't play with Roo as often as she used to. In fact, she is a little bit embarrassed at how Roo acts in front of her friends, but realizes that her aunt Roo has taught her much about how to play and have fun. She learns to appreciate Roo's differences instead of being embarrassed by them.
This is a charming story about true friendship and acceptance. I love how the issues of the story are subtly conveyed for the reader to discover as the story continues. Lovable characters and a tender portrayal of family relationships.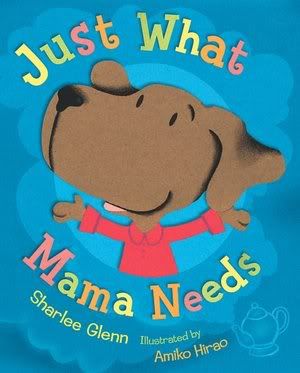 This is a cute little story about Abby the dog who likes to play pretend. On Monday she pretends to be a pirate and her mom cleverly suggests that all pirates swab the decks. Together they clean the kitchen floor. Each day of the week presents a new game and a new challenge for this mother and daughter duo.

An ordinary day becomes an adventure and every house hold chore a game.
I really enjoyed this sweet little book, and the mother daughter relationship in the book. It was fun to watch the character work, play, and pretend together.
Other picture books not reviewed: