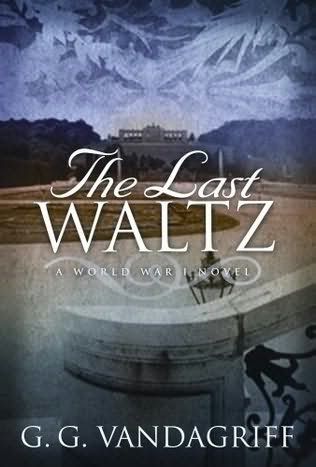 The Last Waltz by G. G. Vandagriff
"In December 1913, the city of Vienna glitters with promises of the future for nineteen-year-old Amalia Faulhaber. Daughter of a prominent merchant, she is schooled in the fine art of flirtation by her aristocratic grandmother and in issues of conscience by her socialist uncle. Then, almost without warning, life takes a dramatic turn as simmering political unrest escalates into World War I, the most deadly war the world has yet known.
Amalia is devastated when the Prussian baron Eberhard von Waldburg breaks off their engagement to return to Germany and a commission in the army. But while Europe descends into darkness, Amalia is forced to confront even greater challenges. Disillusioned and heartbroken, she discovers a budding passion for democracy that sets her life on a new and unpredictable course.
Her family torn apart and impoverished by war, Amalia struggles to find her way in a changing world. Should she marry an idealistic young doctor who shares her political views or the wealthy Baron von Schoenenburg, who promises to provide safety and security in a violent, tumultuous time? Her growing political conscience sets her apart in the social circles of Vienna, but is it worth the personal cost to her and her family? And what can she do when her beloved Austria rushes headlong to embrace Hitler, threatening to destroy everything she loves?
In this gripping tale of love and war, a dazzling young socialite of the old world contends with deeply contradictory notions and personal crises to become a woman who would be extraordinary in any age."
So, this book was really depressing, but I enjoyed reading it anyway. The historical setting really is very well set up. The author manages to draw you into the story by making the time period feel real and relatable without resorting to unnatural info dumps, which I find annoying. I had a hard time at first keeping track of the large cast of characters, but after a few chapters I got used to all the names and nicknames of the characters.

I found Amalia's character to be likable, though I sometimes disapproved of her decisions. I really liked her uncle and her grandmother too, and I found it interesting to read about how their family fit into Vienna society and felt the author did a good job of making them interesting and unique. I however did not like Andrzej, Amalia's main love interest because I thought he was kind of flaky and impulsive. He was also a little bit selfish. So, I routed for the Baron the entire book. Then Amalia had to go and marry Eberhard, a man she didn't even like very much, let alone love. That was probably the most depressing and slightly disturbing section of the book. I kind of had to take a break from the book after all that, but I returned because I still wanted to know how Amalia's story ended. The last half of the book deals a great deal with the political struggles that went on in Austria before Hitler took over the country, and Amalia finds herself in a position where she has to make a dangerous escape into Switzerland with her family.


The book was a clean read, but dealt with fairly mature thematic material that would make me hesitate to hand it over to people without knowing their reading taste and preferences.

Vist Author G.G. Vandagriff's Website to find out about her other books.