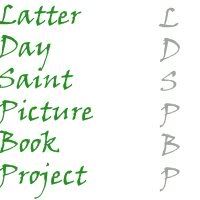 Richard Paul Evans is the New York Times Bestselling Author of The Christmas Box. He has written numerous novels several of which have been made into movies. He is the founder the the Christmas Box House, which was created to serve abused and neglected children.
Website: http://www.richardpaulevans.com/
The Dance

by Richard Paul Evans
A father watches his girl grow up and loves watching her dance as she grows. When she comes and visits him before he dies he asks her to dance for him before he goes.
A tender story about a father's love for his daghter.
The Christmas Candle by Richard Paul Evans
Thomas walks to the candle makers shop on Christmas Eve to buy some candles. He ignores the woman begging outside the door, though he has money to spare and insults the shopkeeper for making fancy candles that are only made to burn. The shopkeeper sells him a candle in hopes that it will open his eyes. As Thomas makes his way home by the light of the candle he runs into his family members that all need something from him. He gives his cloak, his bag, and all his belongings, yet when he arrives home he finds all of his family safe and sound. Thomas realizes that the candle has tricked him into thinking that strangers were his family. Instead of making him angry he learns the lesson of services to others.
The Light of Christmas by Richad Paul Evans
Alexander lives in the beautiful town of Noel. Each year the town of Noel lights a torch to mark the celebration of Christmas. The Keeper of the Flame chooses the person who gives him the best gift to light the torch each year. Alexander thinks that he has nothing to offer, but when he gives service to a stranger when everyone is too busy celebrating, he gives the best gift of all.
A classic Christmas story that not only warms your heart but helps you remember the true meaning of Christmas. The beautiful illustrations and text made this story feel like magical fairy-tale.
Other picture books by Richard Paul Evans
The Tower: A story of Humility
The Spyglass: A story about Faith