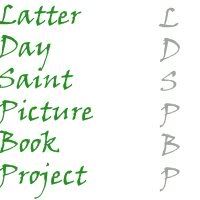 Nathan Hale is a very accomplished illustrator who at the beginning of his career specialized in drawing natural history paintings and creating mural and diorama displays for museums. He has authored and illustrated three picture books. He most recently published two graphic novels Hazardous Tales: One Dead Spy
and Hazardous Tales: Big Bad Iron Clad
both based on the history of the American Revolution. He is also known for his work on Rapunzel's Revenge and Calamity Jack co-authored by Shannon and Dean Hale. He is also the illustrator for other well-known picture books.
website: http://www.spacestationnathan.com/
The Devil You Know
The Fell Family inherited a devil when they moved into their house. He was a small devil, but very troublesome. He got into all kinds of mischief that caused the Fell family much aggravation. Then Mrs. Phisto comes to the door offering her house cleaning services, including little devil removal. Desperate to be free of their little devil, The Fells sign a contract with Mrs. Phisto, who comes and banishes the Fell's devil.

Only the Fells soon learn that when you trade the devil you know for one you don't that you get more than you bargained for.
A story with the most humorous pictures of household mayhem. One sympathizes with the Fells and is relieved when they find a solution to their horrible plight.
Yellowbelly and Plum Go to School
Yellowbelly and plum are the very best of pals. They play tons of games together and go everywhere together. So when it is time for Yellowbelly to start school he brings his pal plum along. They have a great time at school together until Plum disappears on the playground. Yellowbelly looks everywhere only to discover that Plum has made some new friends.
Yellowbelly and Plum is a humorous story about a monster and his beloved stuffed animal plum on their first day of school. Full of bright and detailed pictures and lots of playground fun.
The Twelve Bots of Christmas
A clever and humorous interpretation of the traditional Christmas song "The Twelve Days of Christmas," this picture book celebrates the holidays bot style. Santa clause has embraced the wave of the future and gives away bots for Christmas. Wonderful illustrations, and unique Christmas twist.