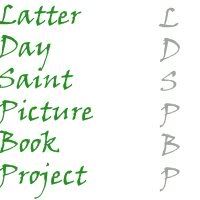 Michael O. Tunnell planned on being a lawyer until he visited a elemetary school as a grown up, which reminded him of childhood love for books. He changed his major to education and focused his learning on children's literature. He experiemented with writing from the time he was young and finally got his first picture book manuscript accepted on the third submision. He has written picture books, historical non-fiction for children, and several novels.
Mailing May
by Michael O. Tunnell
A historic picture book based on the odd but true story of a girl who wanted to visit her grandmother. Her parents were unable to afford a train ticket for her, but came up with the clever idea of mailing the child instead.
This is a delightful and unique picture book that has the flavor of early 1900's in both the art work and the author's text. This wonderful not only transports readers back to another century, but also give them an interesting story to read about.

Children can learn more about trains and the early postal system as well as read the author's notes to discover just how this story happened in history.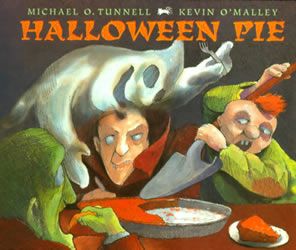 Halloween Pie
by Michael O. Tunnell
The witch has finished a very delicious pie. She leave it on her window seal to cool, but leaves a curse on it to protect it from greedy thieves. When the witch leaves the vampires, banshees, skeletons, Ghouls, and ghosts are tempted by the smell of the pie wafting through the grave yard. Together they eat and are cursed, and are turned into the pie ingredients. You'll have to read and find if these poor souls are ever turned back into their normal selves. I like that this book was scary, but not too scary. Good and fun Halloween book. Includes a recipe for Halloween Pie.
Other books not reviewed: