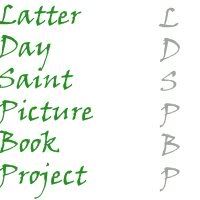 Cambira Evans is an illustrator and designer that lives in New York. She went to school in graphic design at the Rhode Island School of Design. While there she took a class focused on illustrating children's books. She completed a mock up of Martha Moth Makes Socks and had to submit it to a panel of editors for her project assignment. Shortly after that she obtained an agent and a book deal for her first book.
Author's Website: http://cambriaevans.com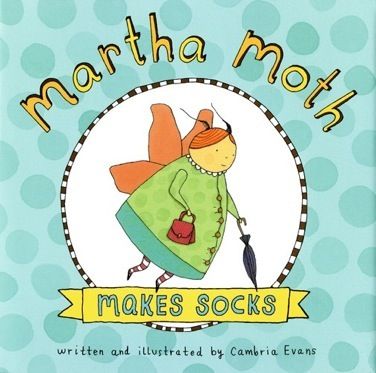 Martha Moth Makes Socks
This simple little story is about a very hungry moth, who is planning a birthday dinner.

Going shopping preparing food while you're hungry is a very bad ideas because you may eat all the food before the guests arrive!
I thought this little story a bit odd. It is not every day that you think about moths cooking up your sweater on the stove for dinner, but the illustrations are fun and cheerful. The story is unique and cute.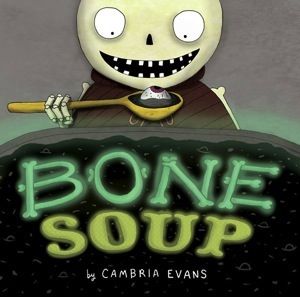 Bone Soup
This is a story about Finnigin the skeleton, who has a reputation for eating a bit too much at parties. So when the witch flies by and realizes Finnigin is headed for her town she warns everyone she meets. Everyone agrees to hide away their food, and Finnigin arrives to a non-existent Halloween feast.

Though, he is rebuffed by the townspeople Finnigin has a plan, and starts a bone soup. Pretty soon the witch, beast, zombies, mummy and werewolf have all decided to put their share into the soup. There is a true Halloween feast for everyone.
I really enjoyed this little retelling of bone soup Halloween style. The art work is really interesting and distinct. I love how the author puts the text and scenes into frames to give the text a graphic novel feel. It makes the story feel very sharp and organized. I am totally going to remember this one for when Halloween festivities come around.

I found Finnigin to be a clever and likable little ghoul.