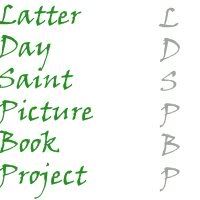 Trudy Harris write pictures books that are often based off of the cirriculum that she teaches to the children in her classroom. She likes to incorporate books into her lesson plans. You can learn more about her at her author page at amazon.com.
This story cute little love story about two farmers whose pastures are directly across from each other illustrates the math concept of odds and Evens.
Every so often Miss Emma's cows wander into cowboy Kirby's pasture and they have to split them up again. Cowboy Kirby knows just how to split them evenly he counts all the cows up and splits them into odds and evens. Emma takes the even numbered cows and Kirby takes the odd numbered cows, but something is wrong the math just doesn't add up.
So they meet together to go over the problem over cake in the evenings only they spend so much time talking about other interesting topics that the problem solving gets delayed.

You'll have to read the book to solve this interesting math puzzle.
So the funny story about this picture book is that I realized after reading the bios at the end that my cousin is married to the illustrator. Crazy huh? Then I went back through the illustrations and found all sorts of clues on the tin cans. The family name is drawn on the tin cans and there are the acronyms BYU and CTR. (Brigham Young University, and Choose the Right) So, yeah I find it ironic that I picked up this book at random and it ended up being produced by someone I knew. Though, I have never met Trudy Harris, who is Andrew's(the illustrators) mother. I've only met him at random family functions as my cousin's husband. My brother Paul also went to Art Center, a very highly respected art school in California. So that was the clue that tipped me off.
This book tells the story of an Alley cat named Tally, who is always keeping track of how he measures up to everyone around him in competitions with tally marks. Well, this talent come in handy when he get into a spot of trouble. He knows just who to ask for help. This book helps younger reader to recognize and learn how to use tally markes.
I think this one was one of my favorites it is an expansion of the traditional nursery rhyme. The mouse runs up the clock at one but when it strikes two the cat leaps up to chase him. So goes the rest of this charming picture book as the hours pass the chase continues all throughout the town.
The words have the original nursery rhyme feel, but author adds her own originality to it and so this is a delightful read.
Also an extended tale loosely related to a nursery rhyme. This goes through how 20 piggies are getting ready for a barbeque. They are having great fun until a big wolf shows up and threatens to eat them all. The 20 piggies thwart him in the quest to obtain their food.

This one is cute and funny, and helps kids review numbers one through twenty.
This is a short little board book that tries to convey the idea of up and down. A little girl is playing with her bear by throwing it up and catching it when it comes down, but it gets stuck up in a tree.
How will the little girl get her bear back? A very interesting read as most or the story is told with illustrations and the only words are up, down, and bear. My little girl loved to read this one.
This is a fun farm animal themed pop-up book.
The farmer is giving you good advice on how to find his cow by describing just how it doesn't look. The animal rolling around in the muck and calling "oink, oink" is obviously not a cow and is a pig. Just pull up the flap and you will see a pig enjoying his pail of delicious slop. Other animals we meet include a horse, duck, bird, sheep, and at long last the famous cow.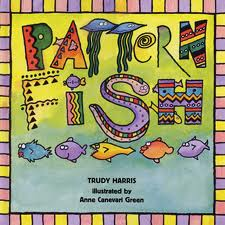 Pattern Fish
A delightful under the sea romp intended to teach children about patterns. Each page features a different sea creature that has an accompanying patterned rhyme that illustrates how it looks or moves in the sea. For example, a blow fish goes bubble-bubble-pop as it swims along in the water. The accompanying art emphasizes the patterns in the text. Several pages at the end of the book are dedicated to describing different types of patterns and how we keep track of them.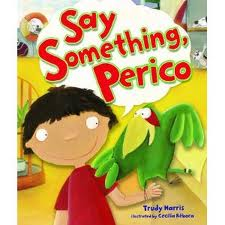 Say Something Perico
I found this book to be funny because the bird, Perico, speaks Spanish. He keeps getting matched up with owners that misunderstand his Spanish words for English ones. Example one interested pet owner ask how he is doing. Perico responds, "Mal." This leads every to believe that Perico wants to go to the mall. Will Perico ever find an owner that can actually understand him? A clever bilingual book that will amuse many a reader.
Full Bibilography:
100 DAYS OF SCHOOL
PATTERN FISH
PATTERN BUGS
TWENTY HUNGRY PIGGIES
UP BEAR, DOWN BEAR
OVER, UNDER, IN AND OUCH!
SPLITTING THE HERD: A CORRAL OF ODDS AND EVENS
SAY SOMETHING, PERICO
THE ROYAL TREASURE MEASURE (2012)
THE CLOCK STRUCK ONE
WOW! IT'S A COW
TALLY CAT KEEPS TRACK
JENNY FOUND A PENNY