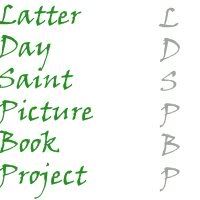 Lezlie was not a natural born writer as she states on her website, as she struggled with writing in middle school. She majored in communications at BYU and took several creative writing classes, which helped her discover her passion for writing. She didn't settle on writing picture books until she had young children at home and took them to the library each week. She loved sharing books with her kids and extended that love to writing for young children.
The Bunnies Trip
This lyrical little rhyme tells the story of a bunnies family adventure getting ready for a trip. The house must be cleaned and the bags packed, but the bunnies have packed too much in their trunk! They have to go through their clothes and toys and leave some behind.
This fun little book is fun to read aloud. The text rolls of the tongue in a fun and rollicking way. They bunnies are placed into numbered pairs and work together as a family to get things done.
The bunnies are back! This time they are preparing a dinner together, a large big stew. All goes well until the bunnies have an accident. Dinner is cancelled. Instead they must all work together to prepare a picnic.
Another fun rhyme book to read about the Bunnies misadventures making dinner together.

Can you count Ten Toes? Count to ten in 10 different languages.
This little book helps kids learn to count to ten in ten different languages: Japanese, Russian, Hindi, Tagalog, Korean, Zulu, French, Hebrew, Spanish, and Chinese.
Each language is presented with its own counting situation. In Hindi you count the hats on the wall in Hebrew you count the sailboats in the bay, and so forth. This is a clever idea for a book and I enjoyed looking through it. The author has put pronunciation clues in parentheses next to each number.
Can You Greet the Whole Wide World? 12 common phrases in 12 different languages.

Similar to the her counting book Can You Greet the Whole Wide World introduces children to different languages.

The book introduces simple words and phrases children use as they go throughout a school day: good morning, hello, yes, no, I'm sorry, please, and thank you are several examples.
Each phrase has a pronunciation guide in parenthesis to help children say the word correctly. Words are given in German, Hebrew, Spanish, Arabic, Russian, Hindi, Chinese, Zulu, Japanese, Italian, French, and Portuguese. This is a fun way to help children explore other languages
Who Loves the Little Lamb
This little book is about mother's loving their unruly animal children.

The lamb is fussy, but the mom loves her anyway and comes to comfort her. The messy puppy wonders who will love him, and his mother comes to help him clean and loves him still.
I thought this was a cute little book. The type that parents will love to read to their kids with a beautiful and comforting message for kids. That their moms will love them no matter what.
Rain Song
This picture book is a lovely poem that coveys the excitement and beauty that comes with a summer thunderstorm.

For those that love rhyming picture books that roll off your tongue when you read them this is a perfect selection. Evans is competent at the craft of creating natural rhymes with consistent metrics.
Snow Dance
Similar to rain song snow dance celebrates the excitement and special joys of a snow storm from the point of view of the child. Snowball fights, sledding, and hot cocoa abound. Once again, a perfect read for those that prefer a bit of poetics with their picture books.
Other books not reviewed.
If I Were The Wind (APG, 1997)
Sometimes I Feel Like a Stormcloud (Mondo Publishing, 1999)